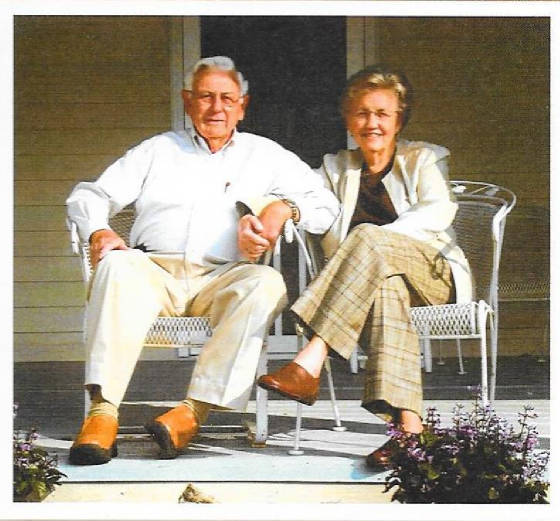 Gene Sollock
January 16, 1927-September 2, 1016
It is with great sadness that I must tell you that Gene Sollock passed away unexpectedly, but peacefully on September 2, 2016. Our dear, dear friend and mentor has left us, but there is great joy in knowing that he is again with his beautiful wife Ruth. Ruth passed away in 2015. Gene left a legacy of thousands of educated farmers and ranchers across the nation that adopted his method of raising and grazing cattle. He also touched so many people throughout his life as an educator in Texas school districts. His gift was teaching and he will be remembered long years from now. Rest in peace my dear friend. You are sorely missed.
For those that would like to remember Gene personally and share memories of him, please go to his tribute page at
www.hillierfuneralhome.com
About Gene Sollock
Gene is a pioneer in producing grassfed beef and has grasses and clovers year-round. Gene was producing grassfed beef long before its benefits became known. As an Agriculture teacher in Conroe, Gene knew there must be a better way than dumping chemicals on his land and grain, hormones and antibiotics into his cattle, so he set out to find out how to do it naturally and has been for over 25 years. His story is amazing and one that delights audiences across the nation with his history in grassfarming. To this day, folks still don't believe it can be done!! Because of Gene's wife's health he is not raising beef any more. But, Star Haven Farms is blessed to have learned our skills at his knee.

One thing to always remember, don't be fooled by producers offering grassfed beef without green grass or that have been "finished" on grain. You must have green grasses/clovers to have the high antioxidants, vitamins and CLA in beef and no grain! See our ordering page for complete details.


I'm on the board of directors for the Bedias Creek Soil and Water Conservation District. The district and the Natural Resources Conservation Service is available to help with your conservation needs, farm and ranch planning, and making the most of your acreage, small or large. Contact Kenda Mahaffey at (936) 348-2173 or email at:
BediasCreek@swcd.texas.gov
if you need information or assistance with your agricultural project.